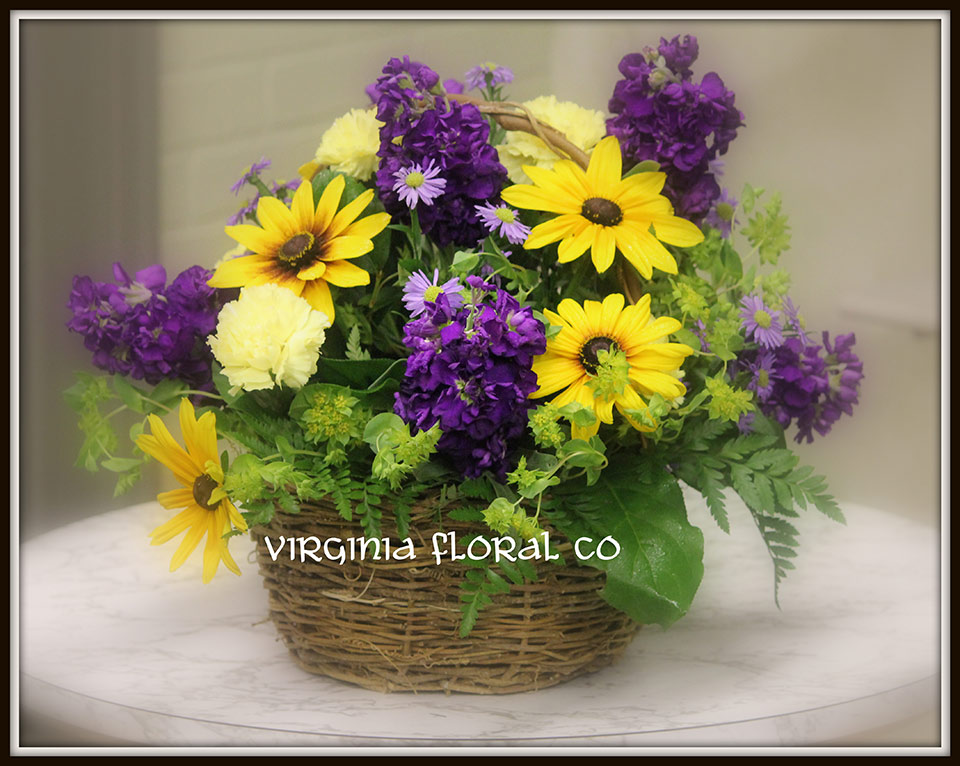 Garden Basket
This garden inspired selection artfully arranged in a basket rates at the top of the "customer's favorites" list! Country style baskets are available in 6", 8" and 10" sizes, and are filled with the most beautiful garden variety flowers available. Whether you prefer bright and bold colors, or something soft and sweet, this bouquet sends a smile! Starting at $40, the basket pictured is $50.00.
The flowers pictured in this basket may or may not be available depending on availability and season. They are pictured to give you an idea of the design style.
Call (218) 741-0524 to place your order!
320 Chestnut St,Virginia, MN 55792
(218)741-0524